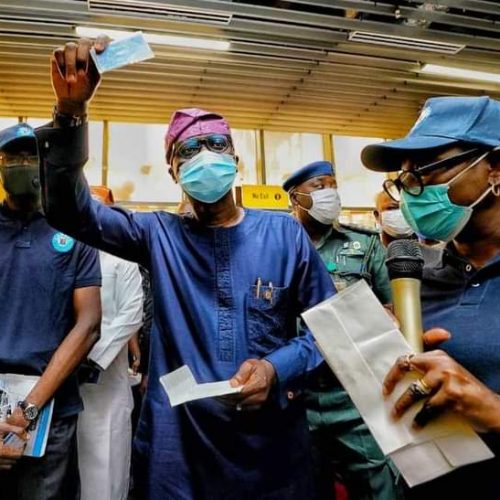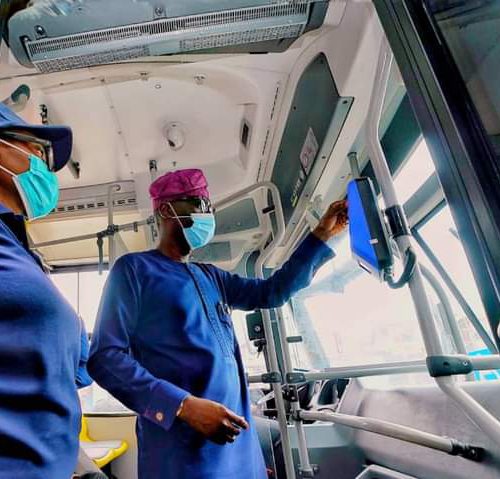 Electronic Fare Payment System
Electronic Fare Payment (EFP), also known as Automatic Fare Collection (AFC), provides an automated means of collecting and processing fares for public transportation services such as bus, rail, ferry and other modes.
The AFC process entails the use of an Electronic Payment System to collect public transport fares and verify payment. A central, integrated e-payment system would be implemented on all modes of transportation.
An EFP was deployed on the Ikorodu – TBS BRT for revenue protection and has been extended to other services under the regulation of the Lagos Metropolitan Area Transport Authority (LAMATA).
The EFP is powered by a smart card known as Cowry card with card readers and validators on board of transport vehicles
3.2 The Benefits of the Electronic Payment System:
Convenience: the burden of interchange/transfer for passengers who have to make multi-leg journeys, in the public transport network is eliminated
Efficient boarding: Contactless smart cards have faster transaction times, and thus reduces queuing, complexity and inconvenience for passengers when moving around the network
Opportunity for Rebate: the smart card can electronically link journeys and with history of previous routes, thereby enabling customers the opportunity for rebates and volume discounts opportunities
Integrated and Interoperable: the electronic payment system will be integrated and interoperable across all modes of transportation
Ease in apportionment of revenue: the apportionment of the revenues earned is made easier through an effective reconciliation and settlement process based on the daily ticket utilization records
Provision of Information for planning: the system provides information on routes utilization, number of passengers getting on and off at stops/stations, route and bus stops/station specific demand, travel patterns. This information is useful in network management, development and planning. It enables the regulator and operators to be more accurate when carrying out market research and improve operator's responsiveness to changes in the market
Accuracy in Fare Charges: the GPS locations of the various bus stops and stations will be taken and used to ensure adequate of fare for the specific location is deducted.