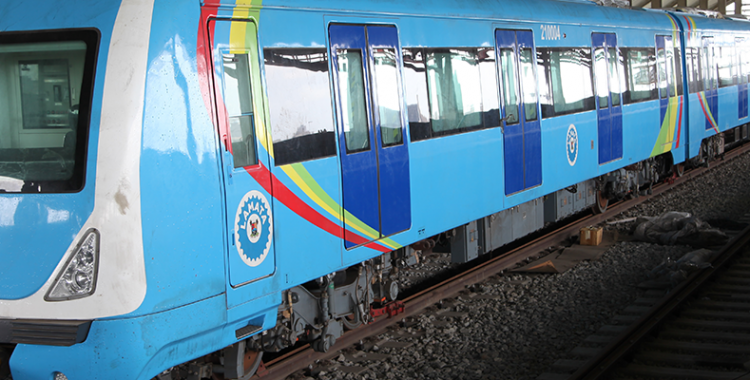 The Lagos State Government will implement a partial closure of the Lagos Abeokuta Expressway from the Airport Bus Stop to the rail level crossing by Balogun/Adegbola junction to allow civil works construction of the Ikeja vehicular overpass bridge, as part of the developments for the Lagos Rail Mass Transit (LRTM) Red Line project.
Lagos State Commissioner for Transportation, Dr. Frederic Oladeinde, in a statement explained that the closure of the affected section enable the contractor handling the overpass bridge at Ikeja begin civil works on the bridge which will take traffic in and out of Obafemi Awolowo Way, Ikeja
Consequently, he stated that traffic from Oshodi heading towards Iyana Ipaja, Abule Egba and Old Abeokuta Motor road will be diverted into the Bus Rapid Transit (BRT) lane from around the Airport Bus Stop and exit just before the level crossing around Balogun Street/Adegbola intersection to continue their journey.
On how to use the section during the diversion period, Dr. Oladeinde said diversion and other traffic signs will be installed to guide motorists to navigate through the stretch from Airport Bus Stop to the level crossing area around Balogun Street/Adegbola intersection and advised road users to follow the direction of traffic controllers on the road.
He appealed to Lagosians for cooperation during the period of the closure saying the Lagos State Government regrets all inconveniences the partial closure may cause.
Meanwhile, the Lagos Metropolitan Area Transport Authority (LAMATA) supervising the construction of the rail project has revealed that all the yellow buses on Ikeja along bus stop will be relocated to Adegbola Street during the period of the diversion just as all activities at the Ikeja along towards Agege and Iyana Ipaja would be moved to Ajayi Farm Bus Stop area
For more information, please contact:
Kolawole Ojelabi
Assistant Director, Corporate Communication
Lagos Metropolitan Area Transport Authority (LAMATA)
KM 15, Ikorodu Road,
Ketu-Ojota Cloverleaf Interchange, Ketu, Lagos
Tel: +234-803-855-6452, 809-449-9138
YouTube : lamatahalfhour
Facebook: @lamatang
Instagram: @lamataonline
LinkedIn: lamata-ng
Email: kojelabi@lamata-ng.com
Website: www.lamata-ng.com
2nd August 2021